What is Tabletop United?
Tabletop United was formed by several reviewers, content creators, and media personalities in the gaming and geek world who wanted to unite and bring a new primary source of reviews, news, and media to all things gaming and geek while being conscious about supporting marginalized people, minorities, and people of color. We hope our mission statement below reflects our goals and intentions.
We provide review and Kickstarter preview services for tabletop games, video games, and anything else. If you have a rulebook or other document that may need some more help, we are also happy to provide proofreading, writing, and editing talent upon request. Several of our members provide live streams and video content as well which may better suite your needs.
We also offer a variety of advertising needs through our email reach, banner ads, Kickstarter focus articles, in-depth review or how to play articles, video play throughs, streaming, and more. Please let us know how we can serve your needs.
Please send an email to admin @ tabletopunited.com to get in touch. We want to hear from you!
What is Our Mission Statement?
Tabletop United Gaming Network is devoted to building and nurturing a diverse and inclusive environment for all gamers. We value integrity and honesty in the promotion of various media related to all things geek and tabletop gaming.

Tabletop United Gaming Network desires to be a primary source of media for fans of tabletop gaming and related geek culture while promoting and nurturing a diverse, inclusive, and varied gaming environment. We believe that all people should be treated equally and fairly, not only at the game table, but also beyond.

This commitment to diversity and inclusion also applies to all parties with whom we do business. Tabletop United Gaming Network believes that when we collaborate with diverse persons and businesses, there are limitless opportunities to share knowledge and expertise and to, ultimately, assist each other to grow and succeed.
Who is Tabletop United?
---
Bob Nolan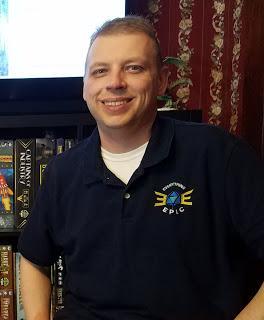 Married with two girls, Bob is an avid gamer who has been doing reviews, writing about gaming, Kickstarter consulting and other freelance work in the industry since the early 2000s. When not working as a school counselor in his day job, he can be found doing all sorts of geeky activities. With a wide base of experience, Bob can help find a reviewer or get the help you need to make your project a success.
---
Benjamin Kocher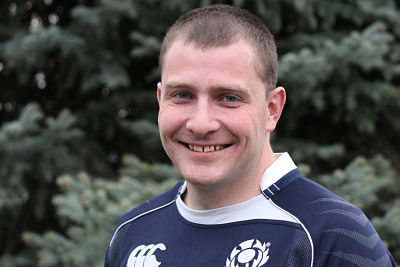 Benjamin hails from Canada but now lives in Kentucky with his wife and kids. He's a certified copyeditor and a freelance writer and editor, covering everything from board game rule books to novels. An avid writer of science fiction and fantasy, it comes as no surprise that his favorite board games are those with rich, engaging themes. He is a reviewer for Board Game Atlas and runs his own site, Board Game Immersion, where he focuses on storytelling within games. When he's not writing or playing games, Benjamin loves to play ultimate Frisbee, watch and play rugby, and read the most epic fantasy books available. Follow him on Twitter @benjaminkocher and Instagram @benjamin_kocher. You can also read his board game inspired fiction at Board Game Immersion.
---
Josh Burall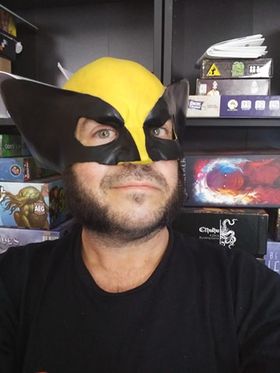 "Josh Burall, aka Logan Chops, spends most of his days making sure his sideburns are awesome, and wearing a Wolverine mask. When he's not doing that, he spends his time making preview and how to play videos for upcoming Kickstarters, and review videos of recently released to retail games. You can find his videos on his channel (www. YouTube.com/c/LoganChopsReviews), and his Media Kit on his website (www.LoganChopsReviews.com).
---
Nick Shipley

Nick likes board games, burritos, and baseball. He hates alliteration. Along with the written reviews, he loves being a part of the 90 Second Nerd team. Follow him on Twitter @NDShipley and Instagram @90SecNick.
---
Stefan Yates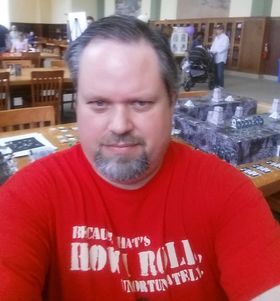 Stefan Yates is a professional in the Office of Diversity and Inclusion at Kansas State University. Finding ways to work gaming into work, he serves on the university's Alternate Reality Game Committee and is a co-Faculty Advisor for the Board Game Club. He is also a PhD student whose field of research is Gamification in Student Programming. He enjoys playing (and mostly losing) almost any type of game and likes to work in multiple game sessions per week whenever possible. An avid solo gamer with an additional interest in tabletop miniatures games, the stay-at-home orders of the pandemic were not particularly concerning as there was always painting to do and terrain to build. Stefan is also a book and movie collector and a huge football fan (go CHIEFS!)
---
Jen Ford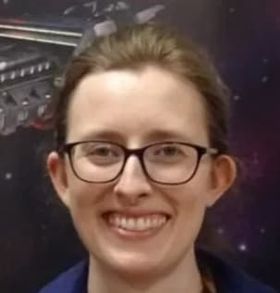 Jen is part of the independent UK based games design and publishing team of Man O' Kent Games which creates interactive and narrative games. Jen playtests and helps with the design of their games, but mostly sits on social media chatting about all things board/tabletop gaming. Having a large collection of games and 2 successful Kickstarters allows her to create reviews and blogs about gaming and the indie game industry. Follow her on twitter: @ManOKentGames1 Instagram: @manokentgames Facebook: @manokentgames And don't forget our website: https://www.manokentgames.com/
---
Jacqueline Atkins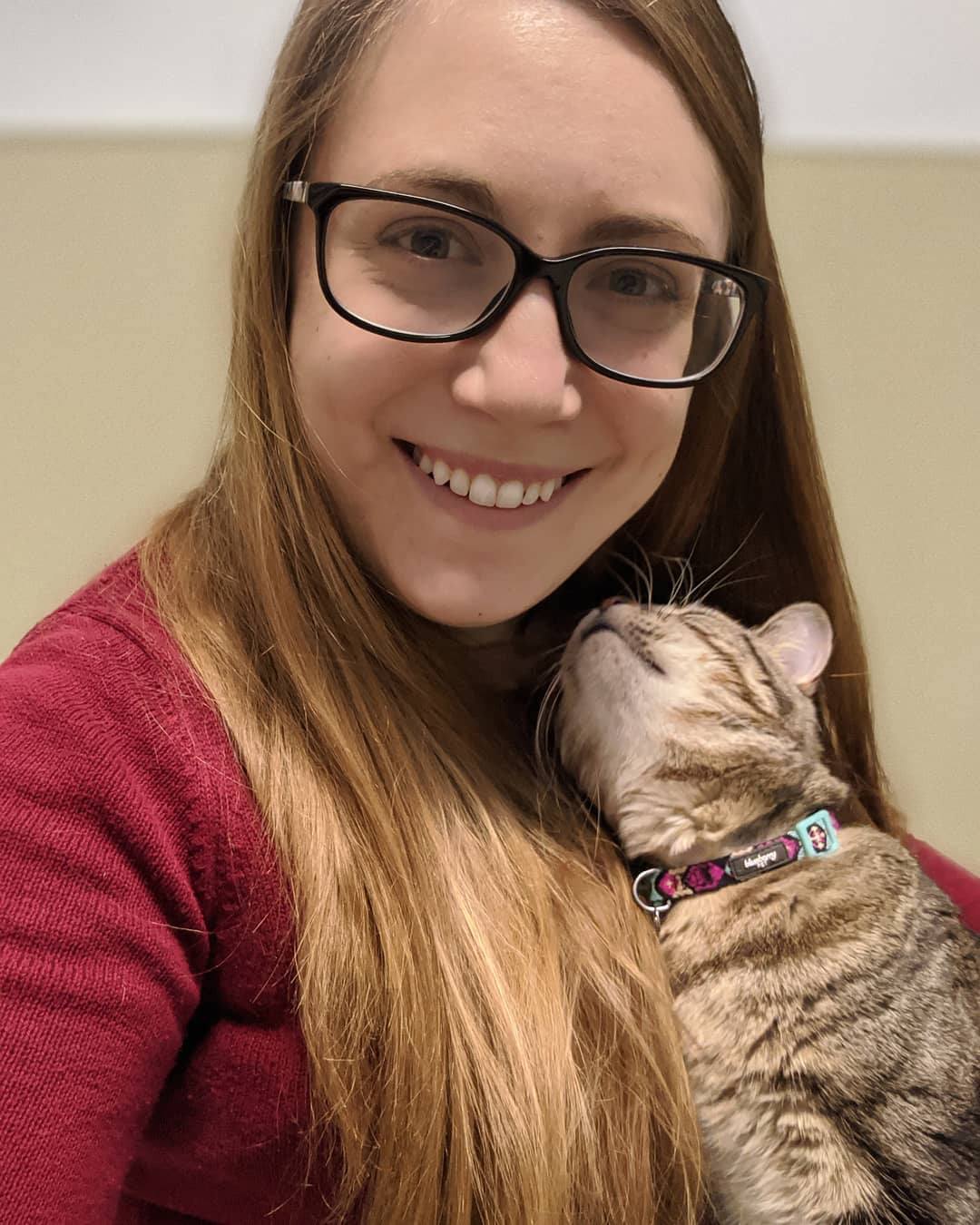 Jacqueline currently lives in NYC where she spends her days working at Columbia University and her nights playing, designing and reviewing board games. She has found a way to combine her love of board games and her love of cats, by creating Pudgy Cat Games, where yes, her cat Leyla does board game reviews from a cat's point of view. Leyla enjoys games with lots of pieces to knock around and Jacqueline prefers games with beautiful art. Jacqueline has a background in public relations and strives to help designers and publishers create content that can be dispersed to media outlets.
---
Milo Alejo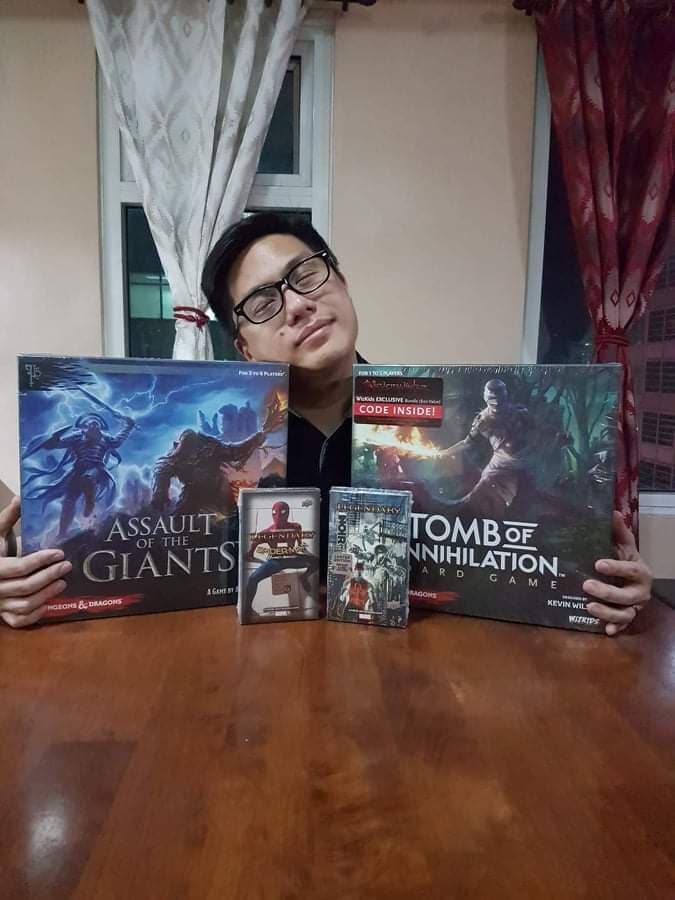 Trapped inside a family man and management professional is a middle-aged geek named Milo. His love for anything table top ranges from collectible card games, board games, wargames, RPG and even poker. He believes that we are in a boardgame renaissance era and he is loving gaining access to these games even if he is in the Philippines. He is trying his best to squeeze time to play solo games or paint miniatures while taking care of his baby daughter.
---
Lawrence Lair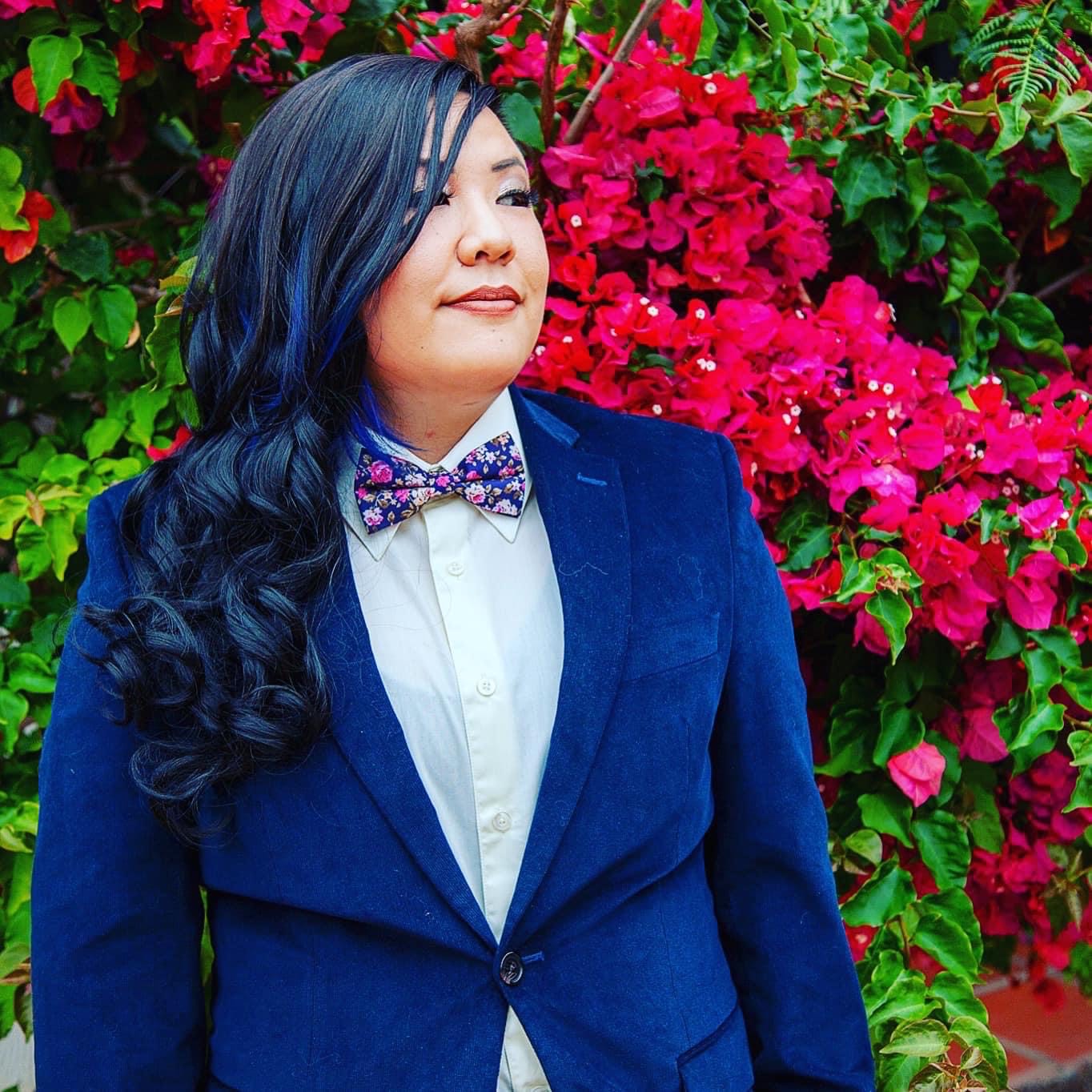 Lawrence "LaLa" Lair is a trans first generation Asian American that is relatively new to the tabletop gaming industry, but has decades of experience in related fields. As an artist, graphic designer, and queer person of color, they review through the lens of equity, diversity, inclusion, and visual communication. They are currently the social media manager at JovialGraphics.com.
---
Dan Yocom
Daniel does geeky things at night because his day job won't let him. This dates back to the 1960s through games, books, movies, and stranger things better shared in small groups. He's written hundreds of articles about these topics for his own blog, other websites, and magazines after extensive research along with short stories.

His research includes attending conventions, sharing on panels and presentations, and road-tripping with his wife. You can find Dan and some of his writing at Guild Master Gaming.